Have you been feeling disconnected lately too? Like you can't quite get into the swing of things, or feeling pulled in multiple directions? Part of this is just being a human, sweet friend. But there's also a chance that you've become disconnected with your true Self and/or what you're trying to manifest in your life.
If you've read The Alchemist, you know that each of us is offered a Personal Legend. And there are many twists and turns along the way to fulfilling it, if we choose to. Whether you fully believe in this story theme or not in your own life, it sure is appealing to think that we're being guided toward a fuller, richer life... if we could just pay attention to the signs.
The reality for many of us though is that there are distractions. Many of them. Life gets in the way. We feel pulled off-course. Or we find a new level of comfort that feels hard to leave for an unknown (read: last month's newsletter post on circles and cycles). But here's the thing about your Personal Legend: it's louder than you think. The real problem is moving enough else out of the way to actually hear that voice of inner guidance.
I don't know about you, but I'm a big believer that in quiet all things are answered. Reconnecting with the quiet within you will allow space to see and hear what beckons to you. So, here are some ideas on how to turn down the volume in your mind and reconnect back with what really fulfills you:
Take a break from social media! This might seem like a no-brainer, but it's one of the simplest ways to get out of your head (and off your phone). It's free, it doesn't take a lot of energy, and it will probably give you more free time to focus on other things!

Take a break from noise. While music and other media might sometimes be helpful to unwind, taking a break from extra chatter might be especially clarifying. The next time you take the dog for a walk, drive somewhere in your car, or are working on something at home - turn off the background noise. No music, no TV, no podcast; just you and a blank canvas for the mind to roam.

Try some grounding techniques. Focusing on something small and tangible in the moment can be extremely helpful in getting out of a cluttered headspace. Try taking your shoes off and noticing the feel of grass or a rug for 5 minutes, or choose shirts of two different textures and take a few minutes to observe and touch all the differences. Follow @grounding_techniques on Instagram to see other great ideas!

Ask yourself what settles you back into your breath. What things do you do that make you feel like you? Perhaps being in nature, doing yoga, going for a walk, meditating… what's on your list? Actually write out which activities bring you back to yourself so you can come back to it later when you need ideas.

Set routines for self-care. No, I'm not necessarily talking about something big or expensive. What are the little ways each day that you take care of yourself? It could be your morning routine, the time you spend preparing a meal, or maybe doing something you don't love but you know is good for you in the grand scheme of things (like brushing your teeth or washing your hands before putting in contacts). Small or big, it might be helpful to make a list of the things you do for self-care. Another idea is to create a self-care box, full of items and ideas for connection that you can turn to on days that feel especially hard. (Mine has some fave quotes, essential oils, photos of people I love, chocolate, and a coloring book.) What would be in yours?

Permission to do nothing. How often do we genuinely do nothing? Gift yourself even 5 minutes to sit or lay in a calm, secluded space and just breathe. Or schedule non-productive time into your calendar (I'd recommend 30-60 minutes/week) where you can do anything you want… as long as it's not productive. No work, no checking emails or social media, no cleaning, etc. Allowing space without outcome creates room for the unexpected.

Manifest what you're seeking. Chelsea Roff, founder of Eat Breathe Thrive, recently shared a version of this chart with me, which I have modified to include slightly different terminology. She recommends doing this each month, but I think it can be powerful to do whenever you need it as well. Start by thinking of something you want/need more of in your life. Similar to an intention you might set during a yoga practice, this is a work, phrase, or feeling that is whispering to you. Once you have your intention, start thinking of activities, behaviors, and thoughts that either lead to a spiral up (+) in this intention or spiral down (-). You can see it below with an example, or snag your free blank copy of it here!
So there you are, friend. My mini compilation of things that aim to send you back toward the path of Self. Is this an exhaustive list of every single thing that might help you reconnect? Hell no! But it might be a start. Even if you've tried one of these before, or maybe even if one feels especially uncomfortable or hard - I encourage you to try it out. Worst case scenario, things stay exactly as they are right now.
Other reflection questions: What's been holding you back lately? Where could you use an extra bit of encouragement? Who supports you? How will you know when you're off-track from your intention? What's your big WHY for doing this?
I'm rooting for you.
p.s. What kind of person would I be to suggest this and then not do the work myself? I'm going on a journey of my own this month - to reconnect with my Self, nature, and whatever else might come my way. I'm still (loosely) available by email and am taking a few discovery calls, but will be traveling and living out of a van for the next 30 days! See you in October, friends!
WANT TO KNOW BODY PEACE?
Sign up has started for the Body hOMe yoga + talk group this fall! If you're in Denver, join me for this 6-week series on coming home to yourself. The early bird discount runs until September 14th, and there are partial scholarships available as well. We'll maintain a small group of no more than 10 to ensure it's a comfy and safe space for all. If you have questions about what to expect or how to sign up, feel free to reach out or click below to learn more!
Ready to get started? Click "add to cart" and I'll see you in October!
CURRENT FAVE RESOURCES
The Center on Colfax is an amazing resource for all things LGBTQ+. Whether you identify as part of this community or not, it's full of helpful tips, events, and support. Even if you're not in Denver, sign up for their email newsletters to learn more about LGBTQ+ happenings around the world.

This cute video on privilege, this video on common phrases that are actually racist, and this awesome video on body and size inclusive language.

Books to read: check out this OUTSTANDING list of reads written by POC via Rachel Cargle (check her out on the 'gram @rachel.cargle).

Affirming statements from Sonya Renee Taylor:

I love my body.

I am a vessel of radical self-love.

My body is my ally.

I have the body I need to live my best life.

If you're in Denver, check out Women Breaking Plates! It's an empowerment party to take your power back, and it's gonna be awwwwesome! Wish I could be there. Tell me all about it once I'm back?

The Eating Disorder Foundation in Denver has many, many FREE events to aid in your recovery. Aside from a mentorship program and support groups, a few upcoming events this month are a garden series and art journaling.

Other cool IG accounts I'm still raving about: Gloria Lucas talking about indigenous peoples and historical trauma @nalgonapositivitypride. Follow @denverfatties for a body positive group in Denver! Also check out @transcansport @fatgirlshiking @fatgirlsdancemovement @fatgirlstraveling and @biggirlsclimbtoo for all kinds of bodies movin', jet-settin', and gettin' their nature on.
CURRENT FAVE QUOTE
"Another definition of success: a reclaiming of who you were before shame threw a blanket over your light."
-Emily McDowell (@emilyonlife)
Are we friends on social media yet?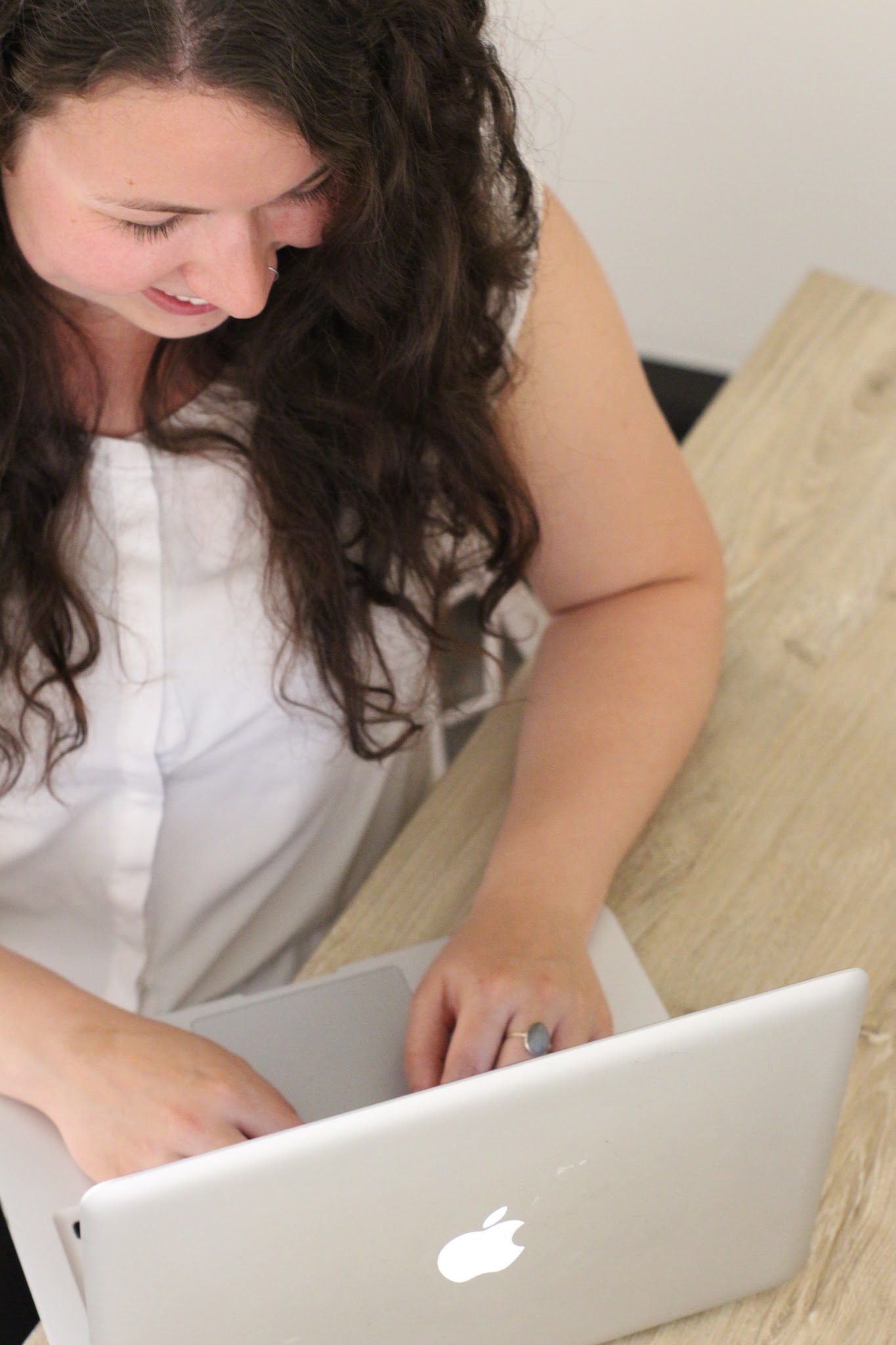 Curious about virtual sessions?
Food therapy and yoga classes available from wherever you are! Seriously. Any state, any home. Just have an internet connection and BYOCouch.
Have questions or want to chat about what it might look like for you? Click on the link below to schedule your free chat. No pressure to sign up, just come with your questions and an open mind. I look forward to connecting and learning more about you!