Moxie Mind July Newsletter + Happenings
Wait, it's July??
I hope you're enjoying your summer sun, and I hope you're enjoying your body for all the ways it allows you to play this time of year! It struck me the other day while I was in a swim suit by the pool (which I wish was more of a regular thing!), soaking up the sun, enjoying a cool drink, chatting with my friends… there used to be a time in my life where I got in my own way of enjoying moments like this. There used to be a time where my thoughts about what my body "should" look like or "should" do got in the way of living my life. Beach body? That wasn't something I ever felt like I could achieve. I sure as hell tried, with diets and exercise and all kinds of other things I hated… but all that I was left with was hate for my body. It wouldn't cooperate! It wouldn't obey!
If this sounds familiar, please know that you are not alone and that all of your feelings are valid. We are taught to hate our bodies. We are taught to see them as something to fix, rather than to inhabit. We are taught there is a right and a wrong way of being in the world. We are taught that manipulation of our size and shape is not just normal, but necessary. We are taught that there is one way to look, and all other ways of looking are wrong. We are taught that our bodies are here to be seen and to be modified.
It's all bullshit, friend. And I think somewhere inside you, even if it's deep down and hiding in your bones, you know that too. There's an infinite wisdom, not in your mind, but in your body. Trust it! There is a whole other world outside of diets, restriction, and insane workouts. There is a whole universe of knowing inside you, just waiting to rise up and support you. If you're here, you might already be on that journey. And if you're feeling hung up (especially this time of year), know that everything in life will ebb and flow. Know that you are exactly where you need to be, right now. In fact, here's a love speech I made just for you:
And when the idea of body love or body acceptance seems like too big of an ask, remember that you aren't required to hold space for either. Maybe there is a sense of neutrality. Or if not that, maybe just a sense of tolerance.
You don't need to have "the perfect body" to enjoy your body. You don't even have to enjoy your body to enjoy a moment in it. The idea of the perfect body has been sold to you. Your body is already more than ready for whatever adventures you're after. I think I'd prefer a real "beach body" to be more like this!
As we close out on spring and Pride Month, a reminder to treat yourself with kindness in all transitions - seasonally or otherwise. Permission to experience all the waves as they show up. Permission to ease up on yourself. Permission to move in the way kindness moves. Permission to come alive. Permission to be, rather than do.
I'm rooting for you.
FRESH ANNOUNCEMENT:
Drum roll please… THIS FALL, Moxie Mind will open up its very own support groups! There will be two options: one in Denver and one online. What's a support group, you ask? It's a small community of people who have similar experiences in their relationships with food, body, and movement, coming together to talk through the tough shit. I can't wait to sit next to you as you explore what your body means to you, share in your lived experiences, and unlearn diet culture. I hope you'll join me.
If you're reading this, you're the first to know! Both groups will plan to roll out in Fall of 2019, and will include a little bit of yoga, a little bit of talk, and a lot of coOMunity. To join the waitlist - and be the first to receive email updates - click below! Signing up for the waitlist does not reserve your spot (as they're limited!), but does give you front row access to all the latest news and updates as it pertains to groups. Ready to get started?
In case you missed it… My experience as a nude model
Yes, you read that correctly.
CURRENT FAVE RESOURCES
In case you're still confused on some of the terminology surrounding Pride: here's a great summary page for things like Pride history, what gender identities are, how to be an ally, and more!

Want to know more about what's happening around the world, but confused or overwhelmed by all the news? Sign up to get free daily emails from The Skimm, an easy-to-digest newsletter on current events, politics, etc. to keep you from living under a rock. No catch, just good stuff.

If you're heading outdoors for a summer vaycay, be sure to download the REI Co-op National Parks App. Check out maps, hikes, and other suggestions for all the National Parks - fo' free!

I'm still loving Morgan Harper Nichols' daily texts of encouragement. Daily quotes include things like, "Just in case no one has told you lately: the progress you are making truly matters," and, "Perhaps, right here, you are on the verge of something greater than you." Subscribe for free by texting @morganharp to 810-10.

All these articles/podcasts:
CURRENT FAVE QUOTE
"The deepest work is usually the darkest. A brave woman, a wisening woman, will develop the poorest psychic land. For if she builds only on the best land of her psyche, she will have for a view the least of what she is."
-Women Who Run with the Wolves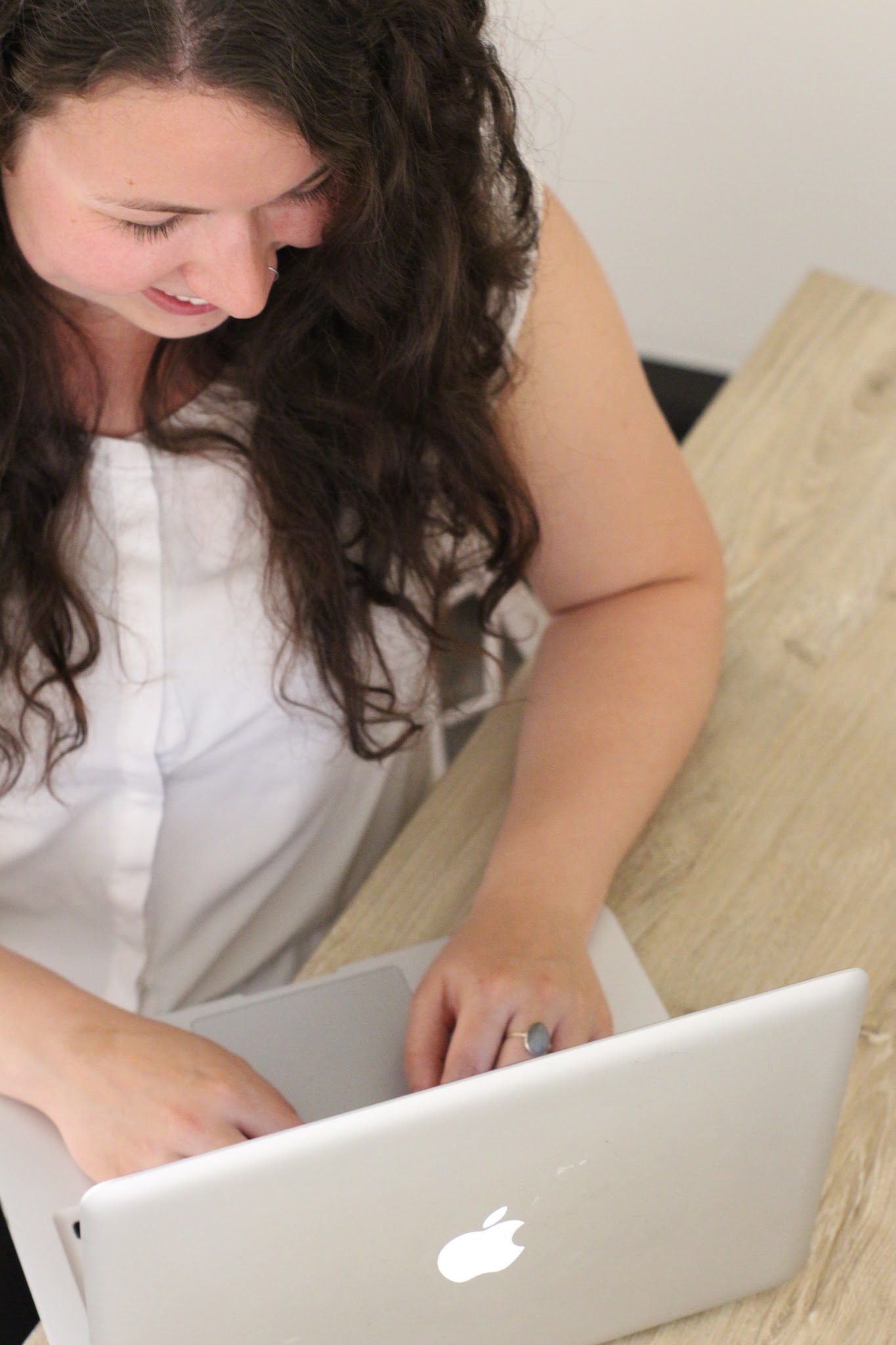 Curious about virtual sessions?
Food therapy and yoga classes available from wherever you are! Seriously. Any state, any home. Just have an internet connection and BYOCouch.
Have questions or want to chat about what it might look like for you? Click on the link below to schedule your free chat. No pressure to sign up, just come with your questions and an open mind. I look forward to connecting and learning more about you!