I've been thinking about circles lately.
You know, the comfy shapes. Did you know that from a psychological standpoint, circles are the safest shapes? No edges.
For this reason, circles and cycles are comforting. These cycles might be small, hidden in your daily life, or maybe they come in seasons of your life. Maybe they're big. Maybe they're wild. Maybe they're even scary or destructive. But always, they're comforting.
Because even if that cycle is disastrous and painful, it is a known pain. How often do we find ourselves in the same patterns of mistakes? How often do we catch a glimpse of a parallel time? The truth is that we build our life on patterns of circles. The real question… is how do we use them for growth rather than stagnation?
Cycles happen naturally in nature, including our bodies. Menstrual cycles, digestion, cell renewal, season changes, weather patterns - it's all connected by circles. And in many ways, cycles are helpful to provide structure and organization to what otherwise might be chaos. In this light, cycles are like training wheels as we explore and test out new skills, always allowed to come back to the security of the known circle. This can be particularly helpful in eating disorder recovery, like relying on meal plans and scheduled sessions with providers as the framework. Within this structure, you are able to build skills like flexibility with food, trust within your body, and compassion in hard situations.
On the flip side, we know we're in a harmful cycle when choices and effects of those choices feel icky or painful. Like always getting back together with an ex because you're afraid of being alone, or returning to a vice that you know negatively impacts you or others… the cycle can be big or small. While this might sound like the "bad" cycle to be in, there is plenty of room for growth here too. What's hiding in the security of that known pain? Why does it feel easier to choose this rather than compassion? Where did you learn this pattern? How does the cycle serve you? What would it mean to give up this pattern? What could it be replaced with?
In recognizing how a pattern of certain cycles impacts you, you are able to make an informed choice about what comes next. It might mean that you choose compassion, it might mean you come back to the original pain cycle, or it might mean you fluctuate between the two. There is no right or wrong, but there is mindfulness. And where there is mindfulness, there is usually a fuller, richer life.
I imagine a life where you know peace, kindness, and receptivity. A life where the burdens of suffering don't pin you down. A life where you feel at home. I encourage you to take a moment today to reflect on any patterns or cycles you notice in your own life and ask: how do they serve me?
FRESH ANNOUNCEMENT:
Drum roll please… THIS FALL, Moxie Mind will open up its very own support groups! There will be two options: one in Denver and one online. What's a support group, you ask? It's a small community of people who have similar experiences in their relationships with food, body, and movement, coming together to talk through the tough shit. I can't wait to sit next to you as you explore what your body means to you, share in your lived experiences, and unlearn diet culture. I hope you'll join me.
If you're reading this, you're the first to know! Both groups will plan to roll out in Fall of 2019, and will include a little bit of yoga, a little bit of talk, and a lot of cOMmunity. To join the waitlist - and be the first to receive email updates - click below! Signing up for the waitlist does not reserve your spot (as they're limited!), but does give you front row access to all the latest news and updates as it pertains to groups. Ready to get started?
Are we friends on social media yet?
CURRENT FAVE RESOURCES
There's an amazing billboard that was just put up in KC that I think you should see. Read the story behind it here.

DID YOU KNOW that you don't have to be weighed when you go to the doctor? Nope, there are only a few reasons why your weight might be medically relevant. Want a free hall pass to hand over to make it easier? Here ya go!

There's an upcoming self-defense class for Denver "women" (I'm not in love with this non-gender neutral language but ok) that I thought you might want to know about.

I'll be taking a training this month through Eat Breathe Thrive, where I'll learn more about eating disorder specific yoga and meditation skills and offerings. I. AM. SO. EXCITED. If you're interested in learning more, please check them out or schedule a time to chat with me about yoga as part of your recovery.

The Eating Disorder Foundation in Denver has many, many FREE events to aid in your recovery. Aside from a mentorship program and support groups, a few upcoming events this month are an open mic night, art journaling, garden series, and Coffee & Conversations with my (ED specific) physical therapist friend, Michelle Laging.

Follow @denverfatties on IG for a body positive group in Denver! They have upcoming events like a pool party and clothing swap that sound fab.

Follow @fatgirlshiking @fatgirlstraveling and @biggirlsclimbtoo on IG for all kinds of bodies hikin', jet-settin', and gettin' their nature on.
CURRENT FAVE QUOTE
"How many individual moments created the tiny waves of motion that would turn the tides of my life? How many times in one year did my destiny quietly change its course, its direction? How many moments of this past year had to be orchestrated perfectly in order to get me to where I am right now?
This is the work of the Universe: each junction a perfect culmination of mishaps and synchronicities…. No matter where one is in the world, no matter what has been or what might come next… as long as we are alive, there will always remain the purest, most simple opportunity - to begin and begin again."
-This is How I Save My Life, by Amy Scher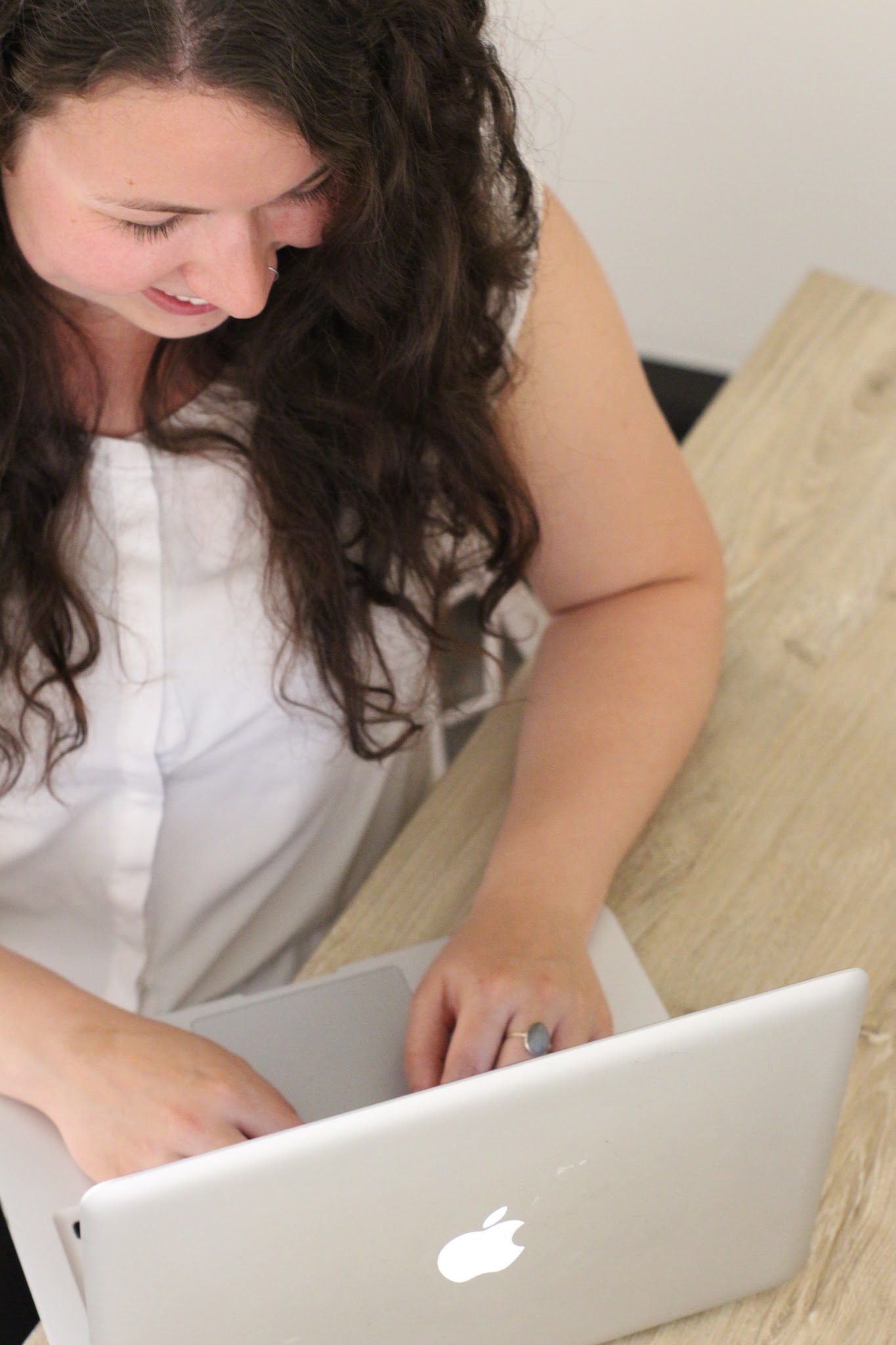 Curious about virtual sessions?
Food therapy and yoga classes available from wherever you are! Seriously. Any state, any home. Just have an internet connection and BYOCouch.
Have questions or want to chat about what it might look like for you? Click on the link below to schedule your free chat. No pressure to sign up, just come with your questions and an open mind. I look forward to connecting and learning more about you!